Make eating healthy easier
We believe everyone should have easy access to sustainable nutrition. We created an indoor garden for your wall, so anyone can choose to live a healthier lifestyle.
Buy Now
Stop losing up to 40X nutritional value and eating food with ingredients you can't even pronounce!
Know where your food comes from
Add health to each meal
Simplify the path to healthy eating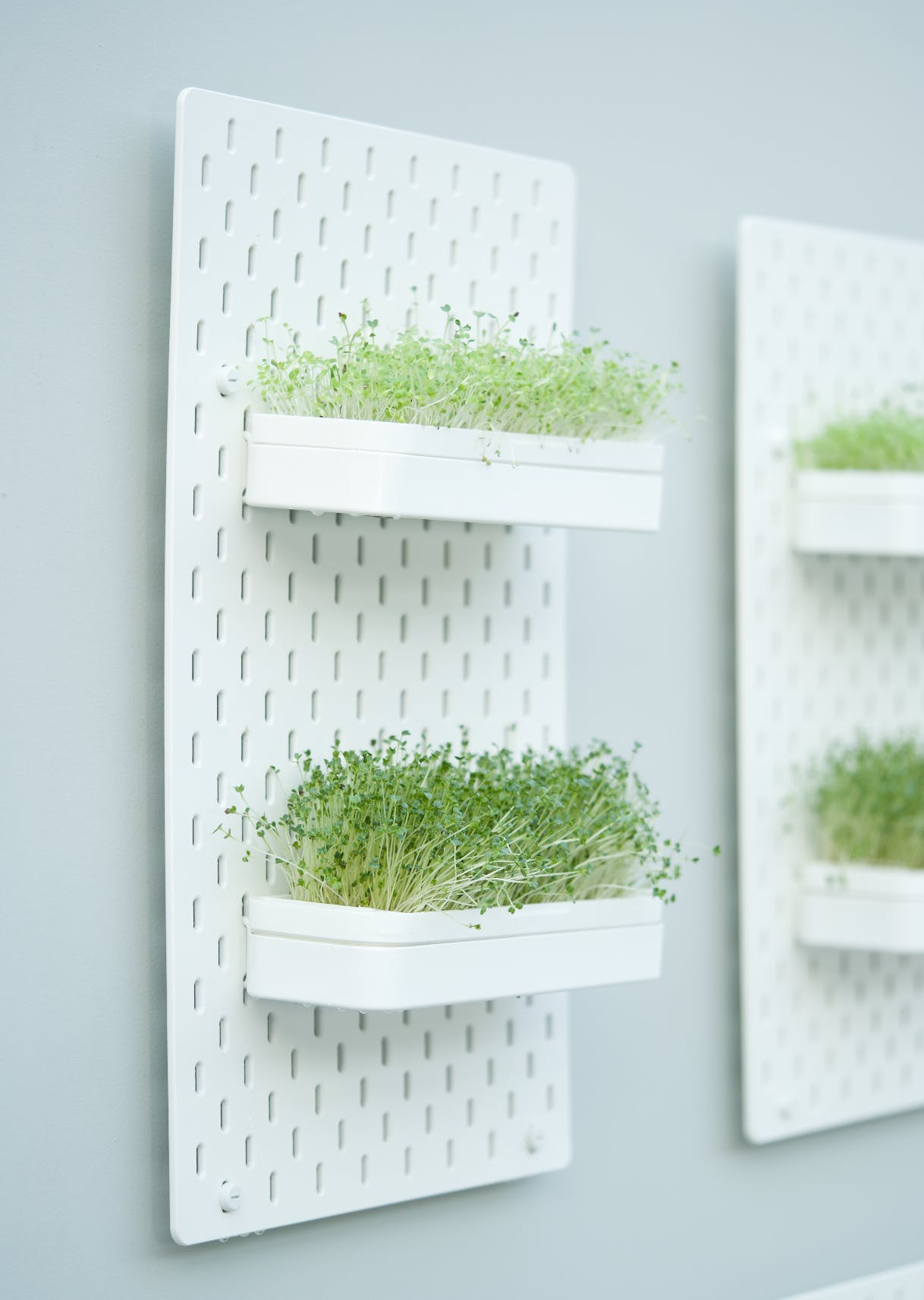 Grocery prices keep going up, but eating healthy is still important
Health and nutrition need to be accessible for everyone
Buy Now
Grow your first meal
Pour water into the grow cubbies
Place the heavy lid onto the cubbies
Watch your microgreens grow
Harvest and enjoy with your meal!
Seeds • Propagation Paper • Jute
Our grows are made from organically sourced seeds, water-soluble propagation paper, and joot.

The water-soluble paper is made from a paper-based material that's largely composed of cellulose, a very finely-ground wood pulp sourced from FSC-certified forests, and other compostable ingredients. Our primary vendor is SQF (Safe Quality Food) Level 3 certified (Certificate No. 16114).

Jute is a long, soft, shiny vegetable fiber that can be spun into coarse, strong threads. Jute is primarily cultivated in regions with a warm, humid climate, such as India, Bangladesh, and China. The fibers are extracted from the bark of the jute plant, which is a member of the genus Corchorus, with two main species: Corchorus capsularis and Corchorus olitorius.
View Seeds